Get Started
This scavenger hunt is currently closed
San Diego Harbor Scavenger Hunt Walking Tour
The scavenger hunt leads you on a unique guided tour of San Diego. Enjoy the waterfront and learn the history of this fascinating city by the bay.
You and your team solve 24 fun puzzles and challenges along the way.
It's one of the best San Diego activities for families, or for couples looking for a unique date idea, or anyone looking for fun things to do in San Diego.
Explore San Diego at your own pace! Most groups take 3 to 5 hours to finish. Expect about 4 miles of walking tour through 4 distinct regions of San Diego. We highly recommend you plan for up to 5 hours so you can stop and try one of the many unique food and drink options along the route.
$49 covers your whole team (2 to 6 people recommended).
More than 6 people? Buy one scavenger hunt per team – still just $49 per team of up to 6. Race each other to the finish, or for the highest score.
Points of Interest Along The Way
Historic San Diego Harbor waterfront
Little Italy
Gaslamp Quarter
Martin Luther King Jr. Promenade
USS San Diego Memorial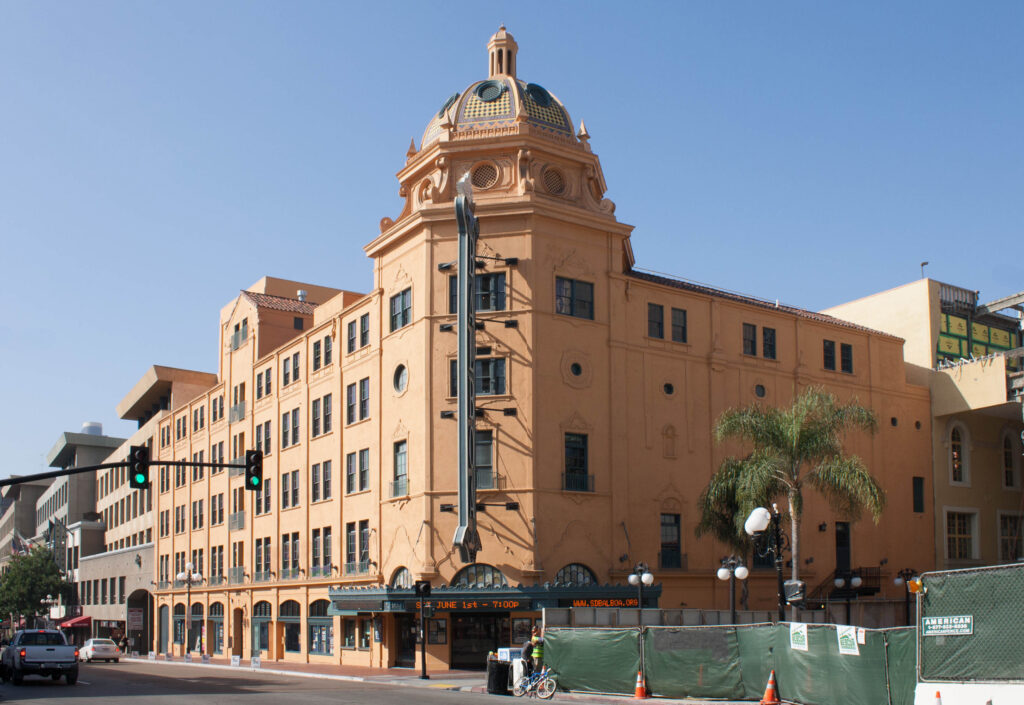 What People are Saying About It
How to Play
Add this scavenger hunt to your cart and complete checkout.
When you're ready to begin the scavenger hunt, start at 1600 Pacific Hwy, San Diego, CA 92101 (you'll finish in the same place).
Once you're at the starting location, log in to your account using the email address and password you entered when buying the scavenger hunt.
The scavenger hunt content will be available on this page, and under the My Account section on the menu.
If you're playing with more than 5 or 6 people, we recommend having a captain of each team complete these steps to create their account for the team.
What to Bring
Required: A fully-charged smartphone or other device with Internet connection to get the questions and submit your answers as you complete the scavenger hunt
Water bottle and comfortable shoes for walking